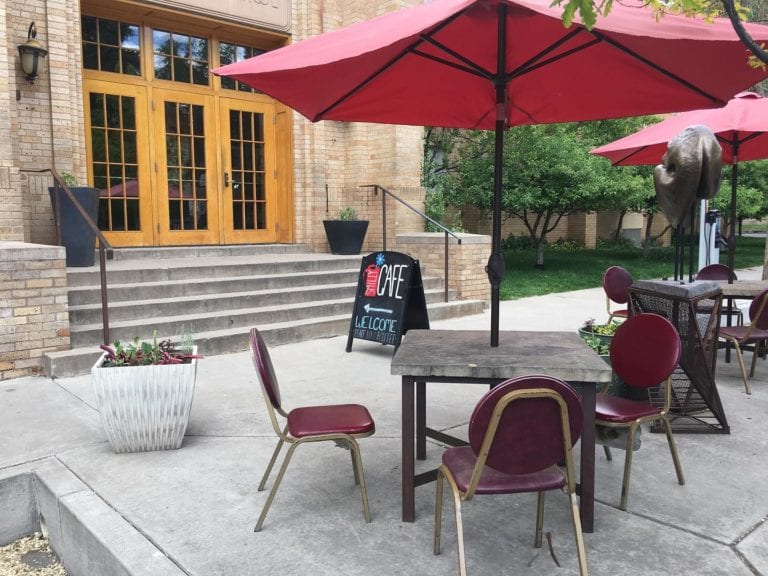 The Historic Smiley Building - Durango
Before you step through the beautiful door, before you slide up the worn steps, before you can even take in the height and width of this grand old building – as soon as you see it, you can tell there's something special. The Smiley Cafe is just one of the daily inhabitants of this beautiful, historic structure. Originally constructed as a school, the Smiley building has grown up as it's grown old and now it houses a number of businesses, designers, architects, offices, non-profits, studios – for yoga, music, dance, and art, and a Montessori school.
When you come see us – make sure you check out the art on our walls – an always changing collection of local artists. Throughout the building, there are old pictures that help you visualize what was – the transformation is nothing less than amazing!!
The Smiley Building - Videos
Owner & Visionary - Charles Shaw Talking About the Smiley Building
A few of our good neighbors
Inside The Historic Smiley Building
1309 East 3rd Avenue
Durango, CO 81301
Monday — Friday | 7 AM – 6 PM
Sat & Sun | 8 AM – 4 PM